"EVERYONE IS TRYING TO CORNER THE MARKET…
WE ARE TRYING TO BUILD THE MARKET.
Within the $2 billion-and-rapidly-growing esports industry — an entertainment phenomenon outpacing the fandom and viewership of major professional sporting leagues — we are strategically positioned to do what no other player in the space is capable of achieving; owning the entire user experience.
In 2004, 18-year-old founder Matt Jackson was passionate about two things: sports and video games. Intrigued by the similar competitive properties of his interests, Matt decided to combine them. The marrying of sports and video games led him to develop his own local area network (LAN) center — the equivalent of today's esports arenas —  to host local competitive video gaming tournaments from his parent's basement. What resulted and grew out of the basement eventually became The Game Attic, one of Southern Illinois' first video gaming facilities, which moved to a 25'x 25' space above a local restaurant. 
Furnished with over 20 consoles and cathode-ray tube (CRT) televisions, Matt began marketing tournaments on MySpace. As interest grew, fellow gamers began traveling from as far as eight hours away to his small Southern Illinois hometown just to compete for prize pools as little as $200.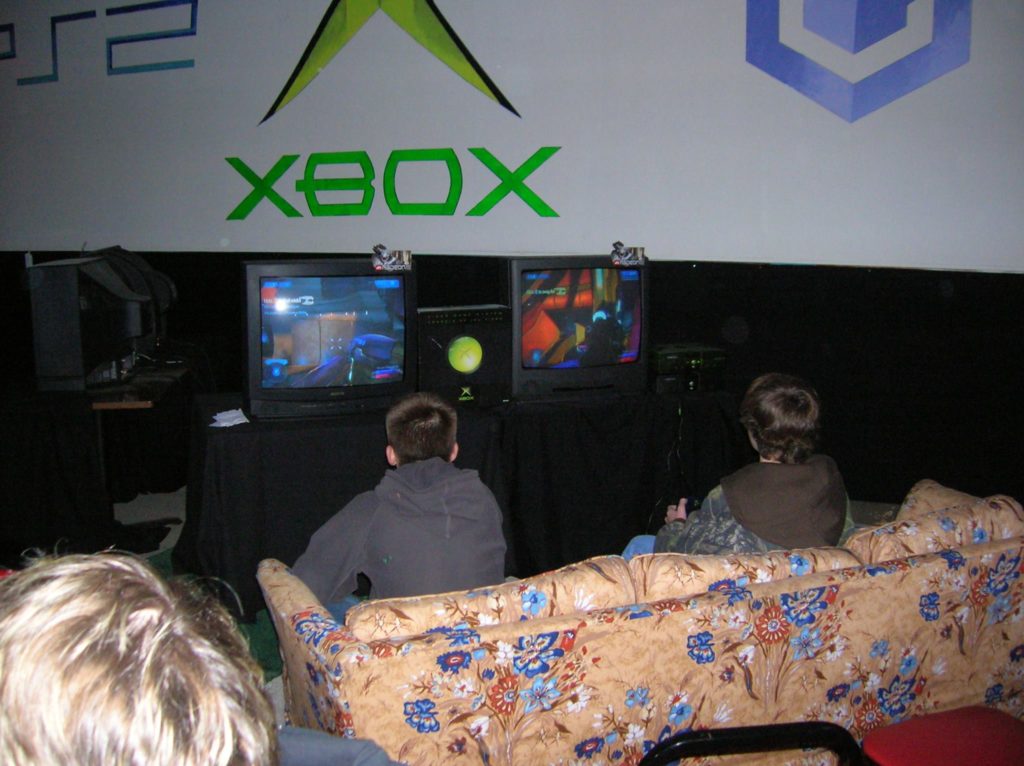 With popular titles like Halo 2, Guitar Hero and Super Smash Brothers headlining these small events, it was clear that Matt would need to rebrand, expand beyond the attic walls and host events at larger venues for his growing fan base. As a pioneer in esports, Ultimate Gaming Championship (UGC) was born.
Over the next couple of years, UGC hosted periodic events, especially on college campuses to help drive recruitment efforts within the computer science and information technology career pathways. Given that live streaming was a popular avenue to showcase high-level competitive video gaming, Matt secured a sponsorship to expand UGC's broadcasting capabilities. By doing so, it increased UGC's ability to receive higher video signals, add more video sources and ensure quicker response times. As a result, game developers started reaching out requesting larger events, which spawned UGC's first major qualifier event — Fighter's Edge — showcasing the top Super Smash Brothers players in the world competing for a chance to qualify for Major League Gaming's championship.
As UGC matured into an industry-renown tournament organizer, they joined forces with Lineup Media Group in 2016. Together, they partnered with brands such as Microsoft, Caesars Entertainment, Activation and Blizzard to host major esports events in Atlantic City, New Jersey; Mobile, Alabama; St. Louis, Missouri; Daytona Beach, Florida; and Las Vegas, Nevada.
Although the tournaments were a massive success with brands and fans clamoring for more, UGC understood it needed to connect with players and fans on a daily and nightly basis to satisfy the growing demand. Therefore, with guidance and technological expertise from Lineup Media Group, UGC formed an official structure to support the global community of professional players and a tournament architecture utilizing emerging technologies. UGC had always understood the esports ecosystem only exists because of community involvement; therefore, it sought to provide the community with features currently not offered by any other industry participant.
For this reason, UGC has harnessed its expertise in producing live events and created a 24/7/365 digital experience to bring together novices, intermediates and professionals alike. Through a patented online matchmaking and ranking structure, to a nationwide scholastic series for collegiate and high school players, to the production of on-demand, original content, UGC continues innovating, pushing the boundaries to expand the reach of esports for future generations.
As the fastest-growing brand in the industry, UGC does not rest on its laurels but rather strives to elevate esports with each online or live event. By leveraging its highly experienced staff and always staying true to its vision of esports, UGC ensures that every one of its activations is not just an event, but an experience.
Matt Jackson
Founder & Chief Executive Officer
Jeremy Packer
Chief Technology Officer
Tony Burke
Chief Creative Officer
Fred Licon
Chief Operating Officer
Callie De Quevedo
Chief Marketing Officer
David Bamper
Chief Financial Officer
Scott Wannamaker
Chief Legal Officer
News
New Partnership Brings Skullz's High End Merchandise and Apparel to UGC's Ecosystem of Partners
Read More »
News
Team Sponsorship Initiative Hello educators! We hope you are having a wonderful start to your Fall semester!  Participation in esports and gaming in schools is such a critical activity for
Read More »
News
"Autumn Saga" set to begin September 18th and will run until October 16th
St. Louis, MO (September 1st, 2021) – Today Ultimate Gaming Championship's scholastic arm – UGC EDU – is thrilled to announce that the Fall 2021 season of Battle Academy will begin on September 18th and run until October 16th.
Read More »